Posted By thecircusblog on October 29, 2016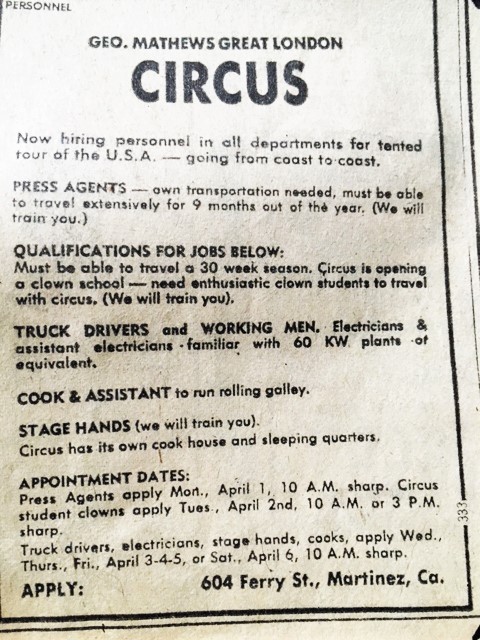 George Mathews, Great London Circus 1974. As seen here in this ad, Sid Kellner needed help. He had booked a petty good season and was ready to start out on his tour but as luck would have it, there was no help. Sid had all of his performers, which almost included us with the chimp act, but we were already booked 1974. We did make a deal for the season of 1975………… Sid was one of a kind.
The ad was sent to me from Mike Cappi, Thanks Mike.