Posted By thecircusblog on August 23, 2012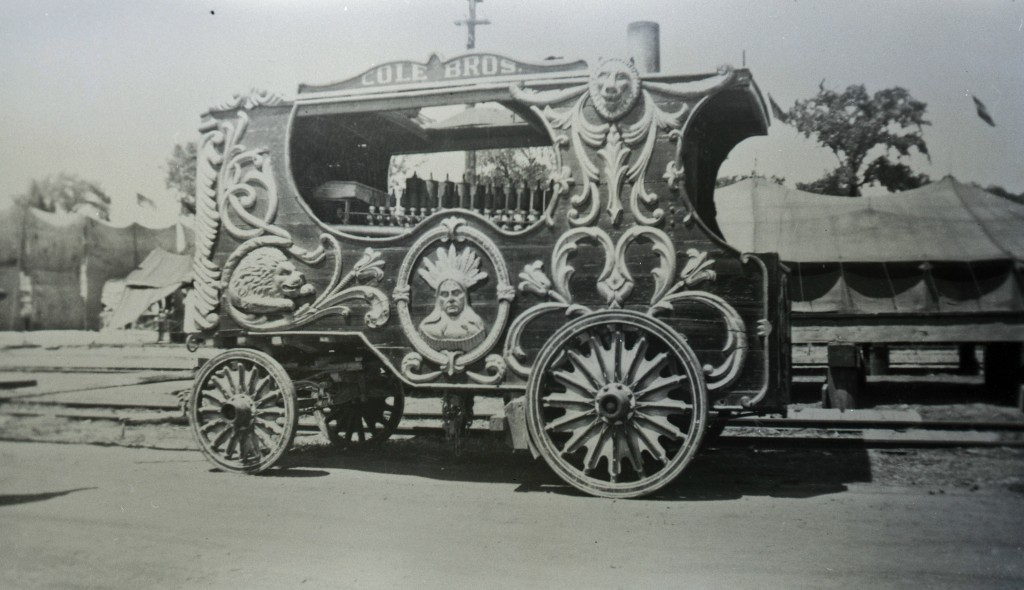 Cole Bros steam calliope. I understand from the information that I have the name of this calliope is "The Two Jesters". This photo was shot on the show lot in 1936. I do not want to disclaim the information that I have, but I don't see two jesters on the wagon. The custom caved art work is usually what the tableaus and wagons are named after because of there individual appearance.
Stephen Flints comment has the information I was looking for on this calliope………Thanks.
Harry Kingston as well has made a comment.