Posted By thecircusblog on July 5, 2012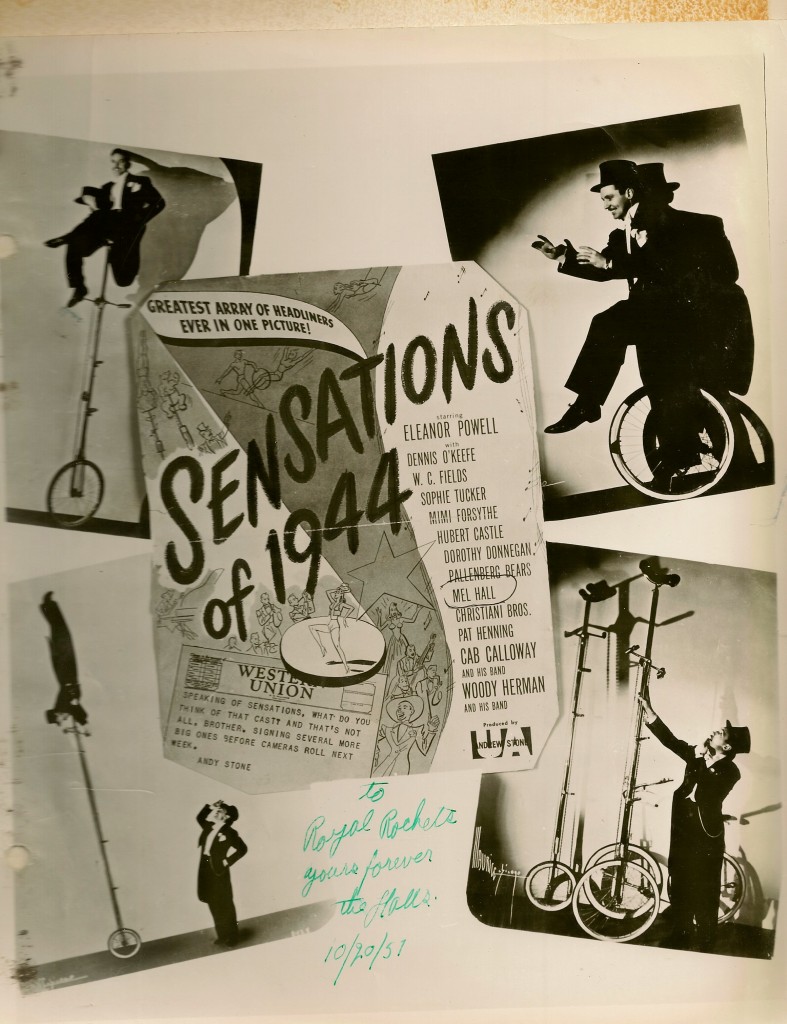 It is true Mel Hall was a sensation, but you had to go a long way to catch up with Phil Bonta Jr. He did it all on the unicycle.
Thanks Carol for your comment. Not just because we were good friends, Donny was the GREATEST.