Posted By thecircusblog on July 14, 2012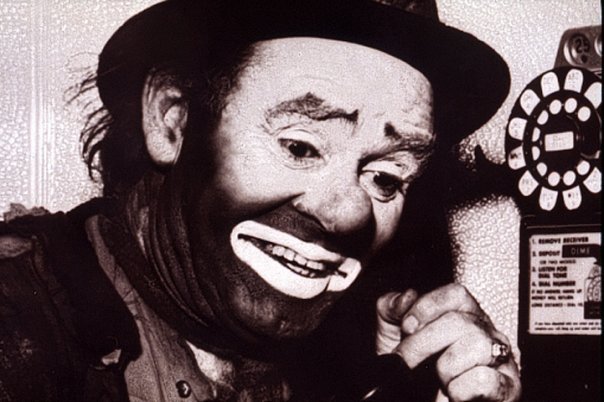 This is a rare photo of Emmett caught with a smile on his face.  Tramp clowns in make up are never to express being happy. This day was different…..Emmett received a phone call and learned of the birth of his daughter Stasia.
Thanks for your comment Michael.