Posted By thecircusblog on August 7, 2012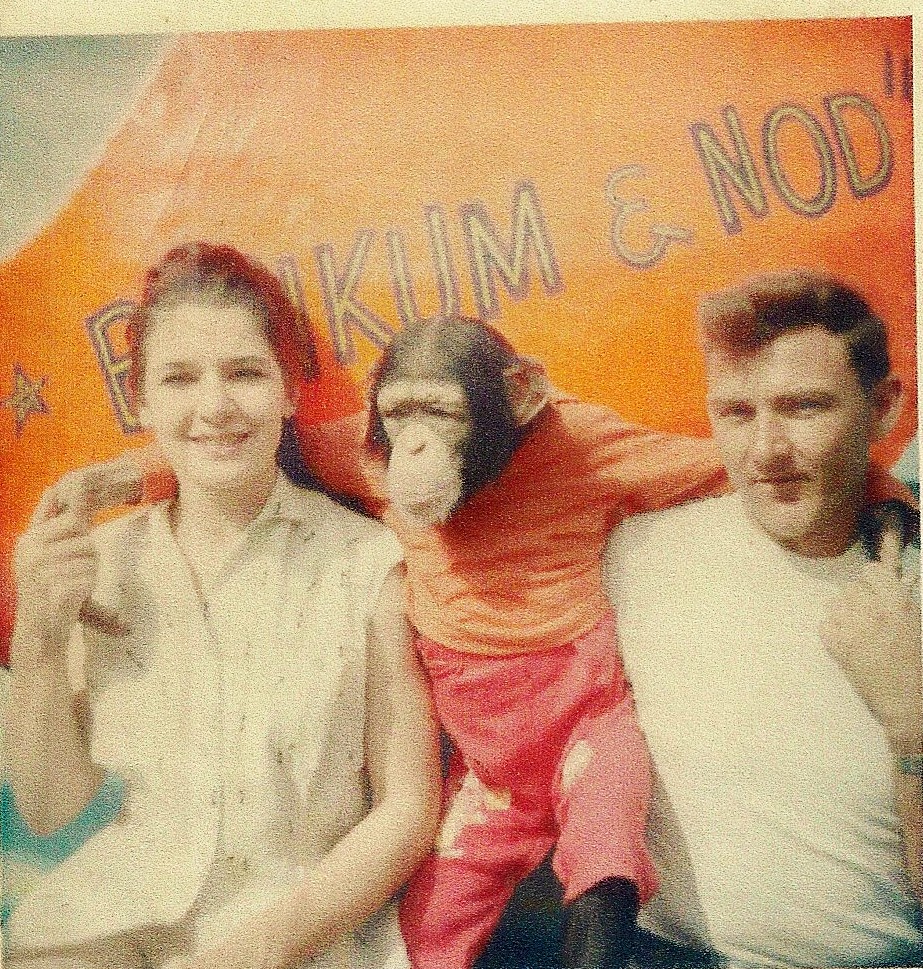 From left to right Vicki St Clair, one of the Joe Lempki chimps, and Lee Noblitt. I first met Lee back in the early 1960's. He was and still is a soft talking easy going country boy, always ready to lend a hand. His ambition is animals, wild or domestic handling and performing. For the most part he is out of the business now, but not out of the animal business. Lee is a very successful breeder and trainer of thoroughbred race horses. His ranch is in southern California where he races his horses at the major race tracks. Now and again I will give him a call to say hello and maybe………… get a tip on the next race.
                              Gil Grays daughter Mary Gray has made a comment.