Posted By thecircusblog on August 29, 2012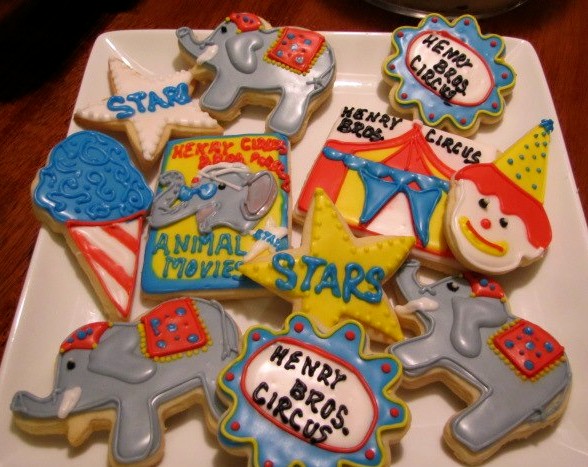 Here is something you may be interested in. My daughter in law made these cookies for me. They are delicious and she is a superb cake and cookie baker!  Her business is in Deland, Florida where she she takes custom orders for special events like birthdays, weddings or for whatever your needs are. I thought that it was a good idea to share this with you for that special event in your family or for a gift to a friend in our business. Remember she can make cookies and cakes to your order. Here is Leslie's phone # 386-734-3775…… These cookies were shipped to me fresh and unbroken. They are very special. She has loads of pictures to view of her beautiful work.
Michael order a dozen for me, mine are all gone.
A comment by Michael Lancaster.