Posted By thecircusblog on November 30, 2012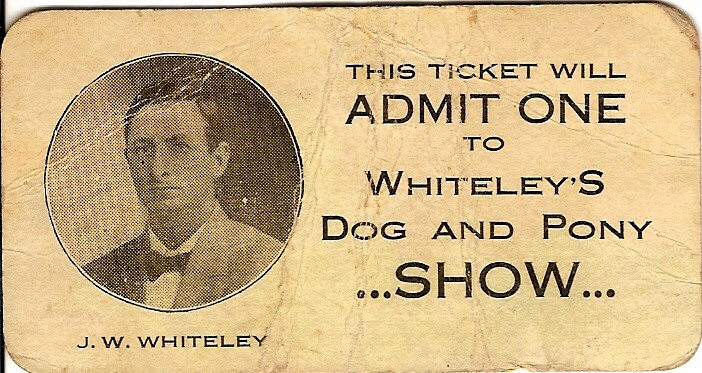 Casey Gibbs sent me the following photos. While Casey was working on a Disney show, one of his friends on the show just happened to mention that his grandfather was in the circus. Soon after these 4  wonderful pictures were sent to Casey.  Now they are for you to enjoy thanks to my good friend Casey Gibbs.
Thanks Bob for putting a date on J.W. Whiteley. Read comment.