Posted By thecircusblog on April 9, 2012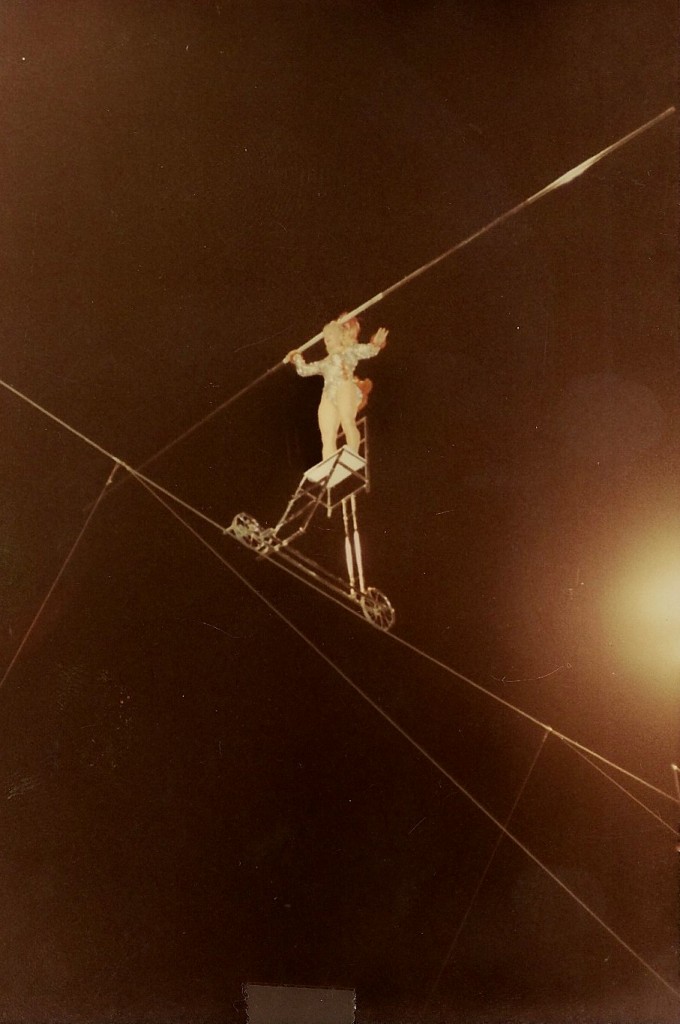 I truly hope I spelled Mallkova's name correctly. Dad and I worked many a show with her. She was indeed a fine lady and a great performer. This is a Bill Biggerstaff photo. It was taken in 1968 on the Rudy Circus. I called Bill and told him that I had found one of his photos in my collection. I explained the photo to him and asked him if he remembered it. He then chuckled and said,"I have shot over 10 thousand photos." It got silent for a second or two and then he said "NO but if my name is on the back of it YES." Well Bill Biggerstaff's name is on the back with a Hollywood address.
Thank you Carol for the spelling correction.
Read Carol's Phillps comment.
Also commenting John Herriott.