Posted By thecircusblog on June 25, 2012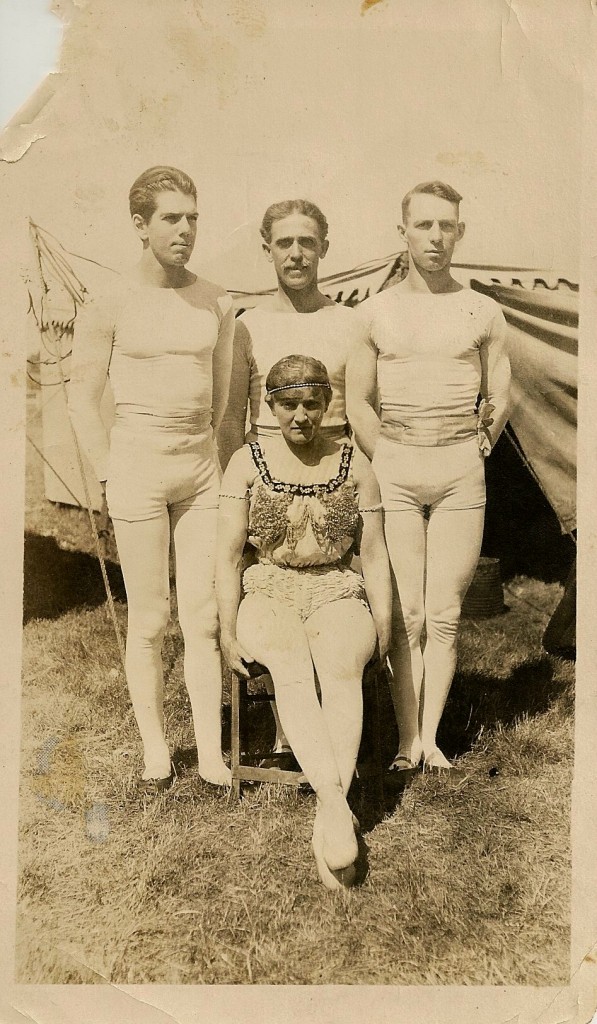 On the reverse side of this photo is written "The Four LaVans". Harry is in the center along with his wife Amy. The other two men, even though that look familiar to me there names I can not recall. Sorry. Please make a comment .
I keep looking at this photo and am a little confused by it. I think I know the names of the other two flyers, but not sure. I have a old photo some where of the flying Bells,Gus and Betty Bell with Harry LaVan. When I find it I will post it. I do know that Harry LaVan and the Bells were good friends.