Posted By thecircusblog on May 12, 2012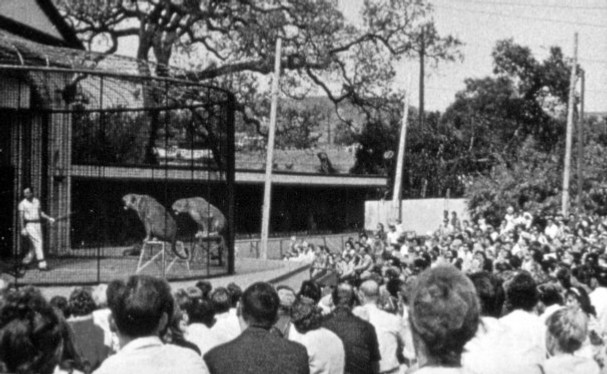 Richard "Dick" Walker seen here in this photo, He to was a fine cat trainer. It is some what unbelievable how many young men and women got their start at Jungleland. I have often wondered what ever became of Dick. The last time I saw him was in 1959?
John Harriott's comment is more than gracious to the circus blog. Thank you John. I am racing against time trying to get as much circus history as possible on the blog. I also thank the others that have helped me keep our circus record factual with their comments.
Thanks Janice for your comment, Your Dad was a fine man and a great trainer.