Posted By thecircusblog on April 19, 2012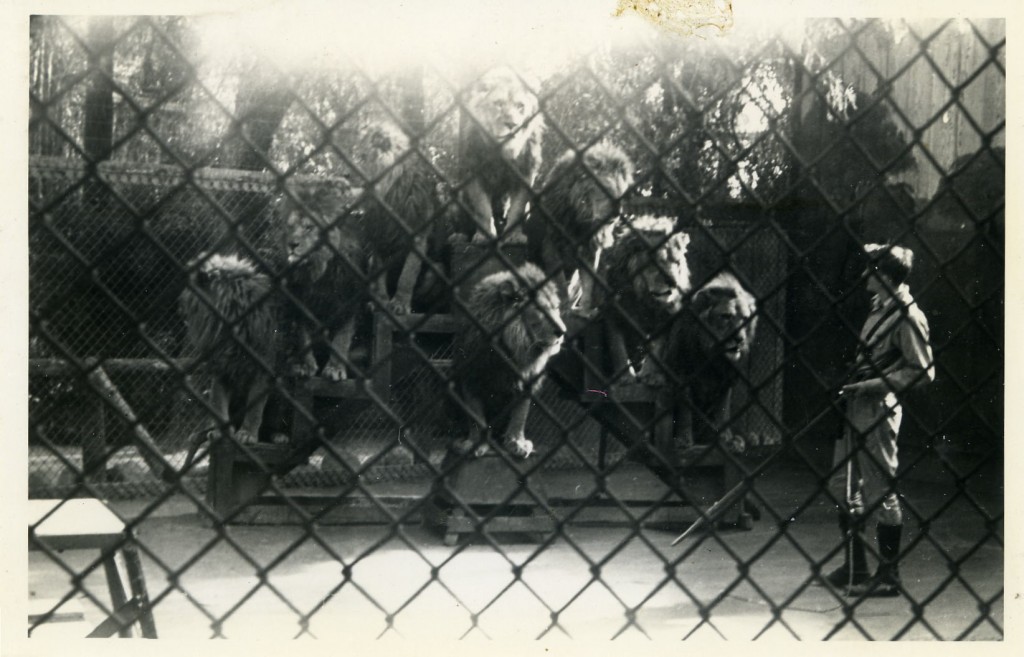 This is a very interesting photo and an even more interesting story on how I received it. First….  the photo. The trainer in this photo could be one of many as his face is obscured by the chain link. The pedestals that the lion are on they're made of wood and formed a sallied 6 seat pyramid. When I did a close up it was obvious that it was bolted and nailed together. In my opinion this is not how we built props in the circus.  We need our props to be portable. This now leads me to believe that the photo was shot at a zoo or private compound and maybe with a armature trainer. I also noticed that the style of the trainer is not of a showman. It surely is not Clyde Beatty, Pat Anthony or Allen King.  If I am wrong, my apologizes .
And now for the other half of the story…. A few days ago a gentleman by the name of Brandon Barnes… No relation to Al G. Barnes…….sent an email to me with 3 photos, one of which is the above. The other photos are of Elmer Hogan, a 1920's boxer and one of Allen King. Brandon's profession is buying unclaimed or delinquent payments on storage lockers. These storage units go up for auction and are sold to the highest bidder. Recently he bought a storage locker and these photos were in a small box that was among the antique items.