Posted By thecircusblog on July 19, 2012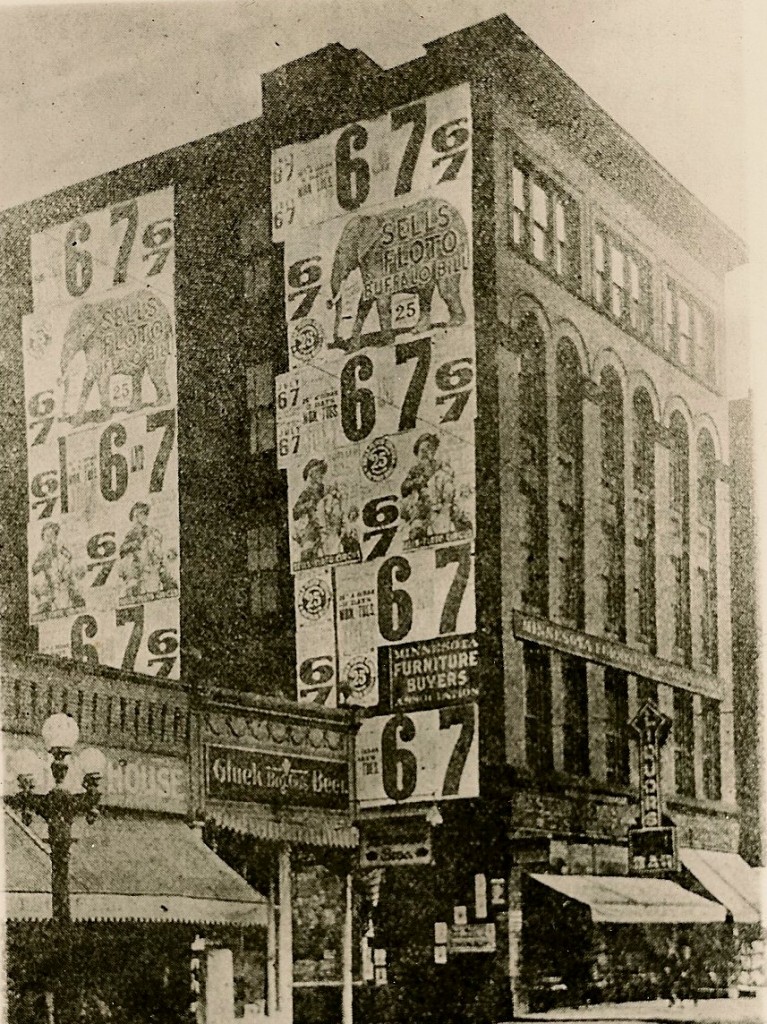 First off, I wonder who they got to paper this 5 story building! On the back of the photo it reads, "Sells Floto- Buffalo Bill Circus, 1914. Minneapolis, Minnesota." I wondered about the name but sure enough faintly seen on the papered building can be seen Buffalo Bill Circus. Maybe Bob Cline will comment on this.
A great comment from Harry Kingston.