Posted By thecircusblog on March 13, 2017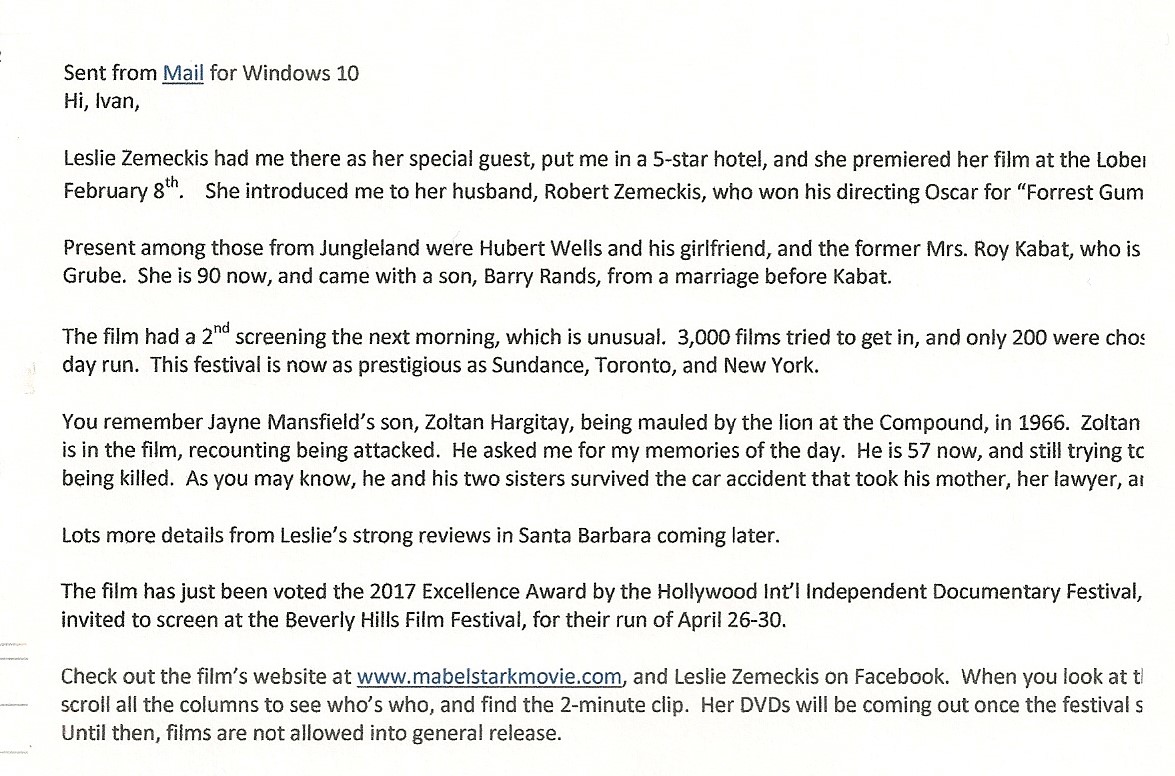 How well I remember this fine lady. She was a hard person to know, and not easy to get along with, But when you broke the ice. She became your friend. I made it a point to visit with her as much as possible. Mable was filled with old circus history, much could and was learned from her. I never knew her in her youth. Her stories were so interesting that it made me feel like I had.  I saw Mable many times step into the arena filled with Tigers and when she closed the door behind her Mable would transform. Her action was fast and deliberate. She would never allow a Tiger to brake there routine. I truly believe that her life was in the arena. No one ever held a Tiger by it's tail like Mable Stark.   
I want to thank Roger Smith for the information.