Posted By thecircusblog on October 4, 2017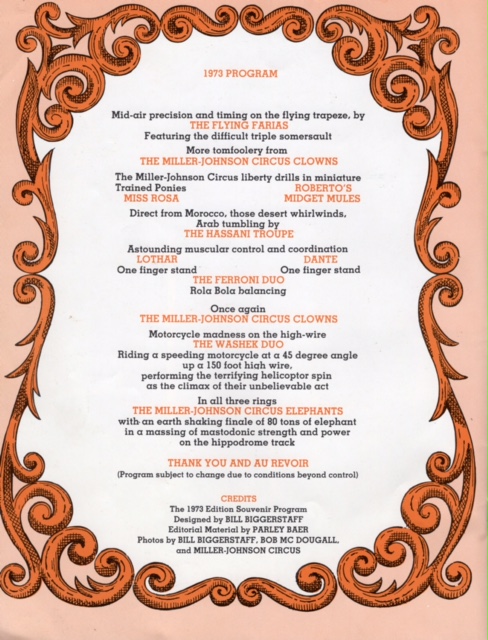 These four pages on the Miller Johnson Circus were provided by Casey Gibbs, a long time friend.
Dad and I were with Charlie Germaine for part of that season of 1968. Then in 1969 a full season. Charlie Allen and Bev were also there with there bear act, also Beverly helped Germaine in the office. Letters contracts, etc.