Posted By thecircusblog on August 18, 2011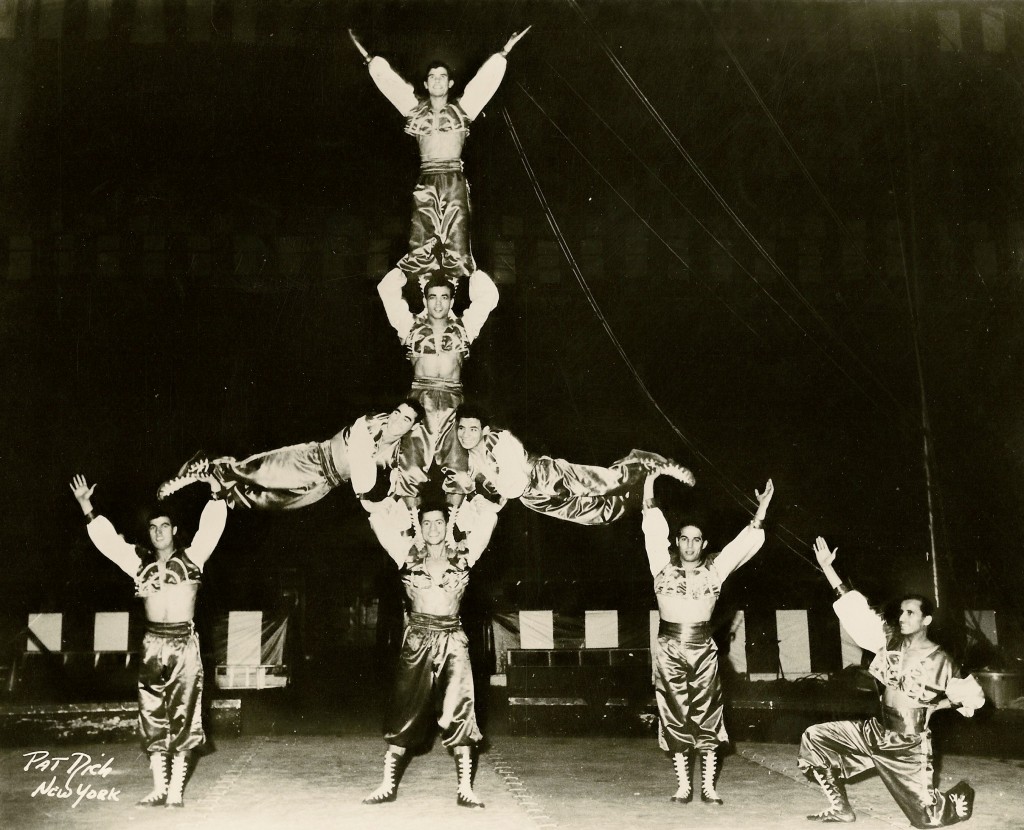 There were many of these type acts brought over from Morocco. The Moroccan kids do pyramid building and tumbling as a pastime on the beaches of Morocco, making a little money from the tourists, as well.
I believe it was Slamen Alli who got the idea to make an act out of this unique talent and present them to the American public as performers. Bear in mind,  Moroccan tumbling has been something of a tradition for way over a hundred years.
The Sons of Morocco were not the first troupe brought over. They came in the very late 1950′s. There was another troupe by the name of Hassani and they had a young lady who performed with them. If my memory serves me correctly, her name was  Fatima.
A comment by Shafflk.